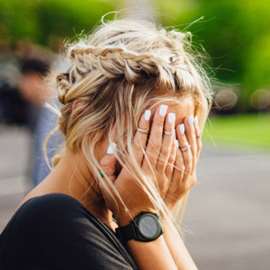 A scar often creates a high pressure of suffering. However, with a scar, a combination of injecting with hyaluron, a PRP treatment and needeling can be very effective.
The needeling serves to loosen the tissue, because the scar tissue has solidified. PRP regenerates through the growth hormones it contains, because the scar tissue is poorly supplied. Hyaluron causes an increase in scarred tissue, because the growth has led to volume deficits. Mesotherapy with individual drug complexes provides better care for the badly blooded tissue, because scar tissue is hardly bleeding through due to the resulting growth.

A small, superficial scar may be possible. Have a satisfactory result even after treatment.
A wide scar or deep waxes require at least two treatments.
A pronounced or formerly infected scar requires approx. 2-3 injections, sometimes a refresher is necessary after a few months.
This method is used for:
Op scars

Scars

Accident scars

Caesarean scars

Dens after liposuction
Hyaluron to raise the scars
This treatment is about the targeted increase of scarred tissue. For this purpose, hyaluron compensates for a possible volume deficiency. The same hyaluron is also used for wrinkle injection and enlargement of the lip volume.
Stem cells for scar regeneration
PRP (Plated riched plasma) is a therapy with its own blood plasma. For this purpose, the patient's blood is centrifuged and the platelet-rich plasma obtained from it is injected into the skin. The growth hormones contained in the plasma cause cell and stem cell activation, because this effect has a regenerating effect on the scar tissue. Acne, surgical and injury scars can be loosened and raised.
Needling to loosen the scars
The tissue can also be loosened with needling applications. For this purpose, the scarred region is treated with a dermaroller in order to loosen the tissue and funnel active ingredients into the skin. Needling improves blood flow to the hardened tissue, making it softer and smoother. The combination of needling and injection leads to good results in many cases.
In the natural healing practice Edelweiss only uses high-quality CE-tested products. The products are not of animal origin.
About scar treatment
Duration of treatment 30 min

On request local anesthesia

A few days of recovery

No scars

Sport possible the following day

Sauna, swimming pool, sunlight possible after 1-2 weeks

Use of cosmetic products possible the following day

Duration of action of the hyaluron averages 9-12 months

PRP self-blood therapy 3x at four-week intervals

Needling 3x at four-week intervals

Mild redness and occasional small hematomas subside after a few days

Contraindications are pregnancy and breastfeeding
About PRP from Wikipedia