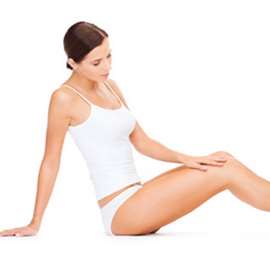 In mesotherapy, fine needles or a special pistol are individually assembled for the patient's skin. Due to the insertion directly in the area to be treated, this treatment is particularly effective and gentle. Mesotherapy is used in acute and chronic diseases and pain. In addition, this therapy is also used in aesthetic medicine to regenerate the skin, in other words to rejuvenate.

The special thing of mesotherapy
The effect of this therapy is based on the local use of drugs, because the microinjections create depots in the skin with the active ingredients that are gradually released into the bloodstream. This often produces an immediate, as well as a long-lasting effect. Due to local application, the amounts of active ingredients can remain very low. This makes this therapy particularly gentle.
Mesotherapy may only be performed by trained doctors and naturopaths. This treatment has almost no side effects or complications. For this reason, it can even be used in children and pregnant women.
Information on mesotherapy
Acute and chronic diseases and pain

Smallest injections under the skin

Sprayed directly at the affected location

An active ingredient depot is created under the skin

The active ingredients are slowly and evenly released into the body

Only small amounts of active ingredients are needed

There are almost no side effects and complications

Mesotherapy is also suitable for pregnant women and children