Through our age, sun exposure and inherited disposition, our skin sleeps-this is unavoidable. But there is a solution, without surgery and without anesthesia.
This gentle method for streamlining individual body regions is thread lifting. With this method, for example, Neck, décolleté, upper arms, abdomen, hips, buttocks or thighs.

Applications for thread lifting
Dekoltee
Neck
Upper arms
Belly
Hips
Thigh
Buttocks
Information about thread lifting
During thread lifting, special lactic acid stores are inserted into the subcutaneous fatty tissue using a cannula, which tightens and lifts the skin. The threads also stimulate the body's own collagen production and this further tightens the tissue for 12 to 18 months.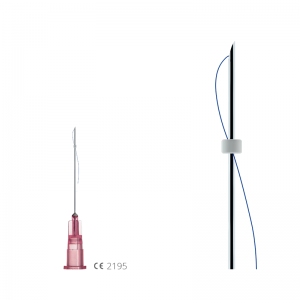 The special threads are made of absorbable polydioxanone (PDO), which is used in surgery in operatines. The PDO threads used are high-quality, CE-certified products. Only natural medical aesthetics products are used. The threads are not of animal origin.
Information from venus-v-line threads

Expiration of thread lifting treatment
The entire lift lasts only 30-60 minutes and is carried out on an outpatient basis. On request, a special cream is used so that the treatment site is stunned. Thadenlifting is a relatively simple procedure, eliminating downtime and risks such as a beauty surgery.
Side Effects and Risks
The thread lift is usually very well tolerated as it is one of the minimally invasive treatments. However, it is rare to develop mild itching, tension or blue spots after treatment. However, these possible reactions usually subside within the next few days.
Before treatment
Patients taking blood-thinning medications (e.g. ASD), should stop taking two days before thread lifting (if it is possible to maintain health). Because these blood-thinning drugs increase the risk of bruising. After treatment, the intake can then continue as normal.
After treatment
To protect the skin, after threadlifting, they should refrain from sauna visits, swimming pool, UV radiation and alcohol for a few days.
Information from: Frankfurt new press
Brief information on thread lifting
Treatment of the sleepy facial or body skin
Duration of treatment 30-60 min
Instantly visible tightening
Natural appearance is preserved by thread lifting
Local anaesthetic on request
A few days of recovery
Sport possible after 1 week
Sauna, swimming pool, sunlight after 1-2 weeks
Use of cosmetics possible the following day
No hospitalization, no anesthesia, no downtime
No surgical scars
100% degradable from the body
Duration of action averages 12-18 months
Stimulation of the body's own collagen production
Possible side effects include mild redness, itching, feeling of tension, sensitivity to pressure and possibly small hematomas. These usually subside after a few days.
Contraindications: Age under 18, pregnancy and breastfeeding
I am happy to inform them about the possibilities of thread lifting especially in their case. Just call me and arrange a free and non-binding consultation appointment.
Phone: 0176-444 320 85
Dear greeting
Petra Weise