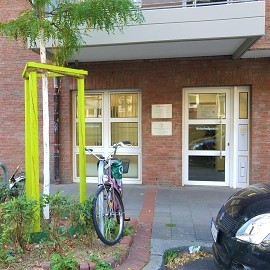 Natural Healing Practice Edelweiss
Petra Weise, Naturopath Düsseldorf
Höhenstraße 23, 40227 Düsseldorf
Phone 0176-444 320 85
How to get there by public transport
Bus 721, 722, 736 – Station Stahlstraße
Bus 732, 806 – Station Flügelstraße
Tram 706 – Station Flügelstraße
Getting there by car
Parking spaces are available in the underground car park for patients who come by car. Please let us know if you intend to park there as they need a key for the underground car park.
Here you can see some pictures of the practice
The practice of edelweiss specializes in skin and hair, as well as medical-aesthetic treatments such as wrinkle treatment with hyaluron, thread lifting, vampire lifting and the fat pathway syringe. I'm looking forward to their call.
See you
Petra Weise
Naturopath Dusseldorf